Health/Medicine Cabinet/Thermometers/Ear Thermometers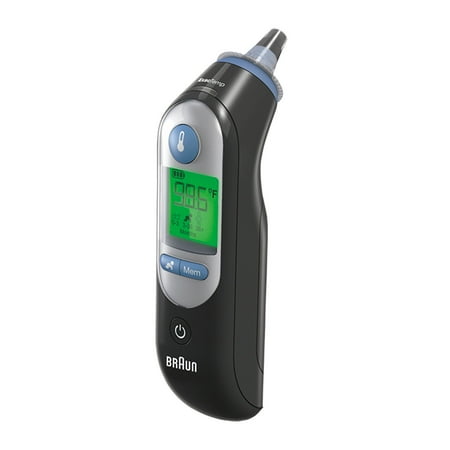 + 2 / more images
WALMART
Braun Thermoscan 7 Ear Thermometer, IRT6520BUS, Black
Features
Designed to give you some peace of mind when your child comes down with a fever, the Braun ThermoScan 7 Ear Thermometer, IRT6520BUS with ExacTemp Technology delivers accurate temperature readings that you can trust.

The Fever Guidance System will provide a color coded reading based on different levels of fever by the age group selected.

Used by more pediatricians' offices than any other infrared thermometer brand, the Braun ThermoScan Ear Thermometer, IRT6520BUS features a pre-warmed tip that improves accuracy, a unique positioning system that ensures precise results, and infrared technology that takes your child's temperature in seconds.


Disclaimer:
We are a participant in the Affiliate Program, an affiliate advertising program designed to provide a means for us to earn fees by linking to affiliated sites.