Home Page/Baby/Feeding/Baby Food/Stage 2 Gerber Baby Food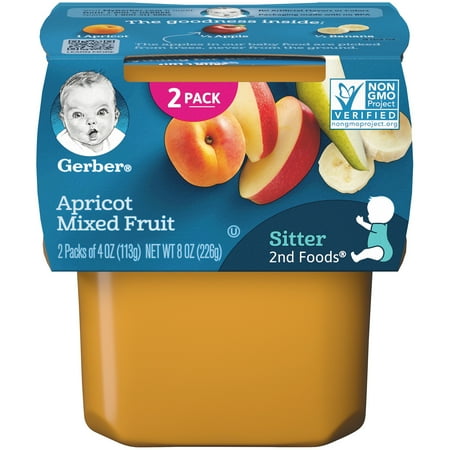 + 1 / more images
WALMART
(Pack of 8) Gerber 2nd Foods Baby Food, Apricot Mixed Fruit, 2-4 oz Tubs
Features
Continue your baby's love of fruits with Gerber 2nd Foods Apricot Mixed Fruit baby food.

Gerber 2nd Foods baby food helps expose babies to a variety of tastes and ingredient combinations which is important to help them accept new flavors.

All our recipes are made with fruits and veggies that meet Gerber's high quality standards.

This recipe includes a lot of love, care, 1 apricot, 1/4 apple and 1/7 pear in each tub.


Disclaimer:
We are a participant in the Affiliate Program, an affiliate advertising program designed to provide a means for us to earn fees by linking to affiliated sites.