Food/Coffee/Whole Bean Coffee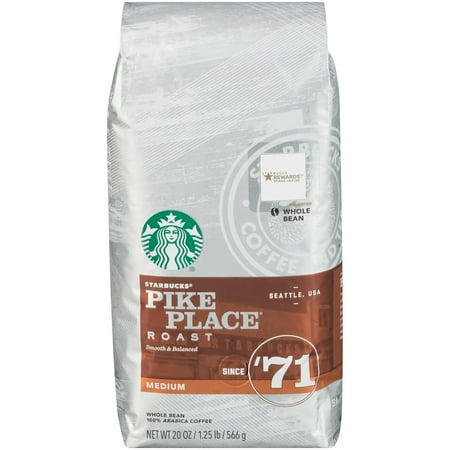 + 2 / more images
WALMART
Starbucks Pike Place Roast Medium Roast Whole Bean Coffee, 20-Ounce Bag
Features
In 1971, we opened our first store in Seattle's Pike Place Market.

Reflecting on our heritage inspired us to create this delicious blend with smooth body and subtle flavors of cocoa and toasted nuts.

Brewed fresh every day in our stores, it's a rich, satisfying and balanced cup.

Pike Place is a registered trademark of The Pike Place Market PDA, used under license.


Disclaimer:
We are a participant in the Affiliate Program, an affiliate advertising program designed to provide a means for us to earn fees by linking to affiliated sites.