Sporting Goods > Golf > Golf Clubs & Equipment > Golf Balls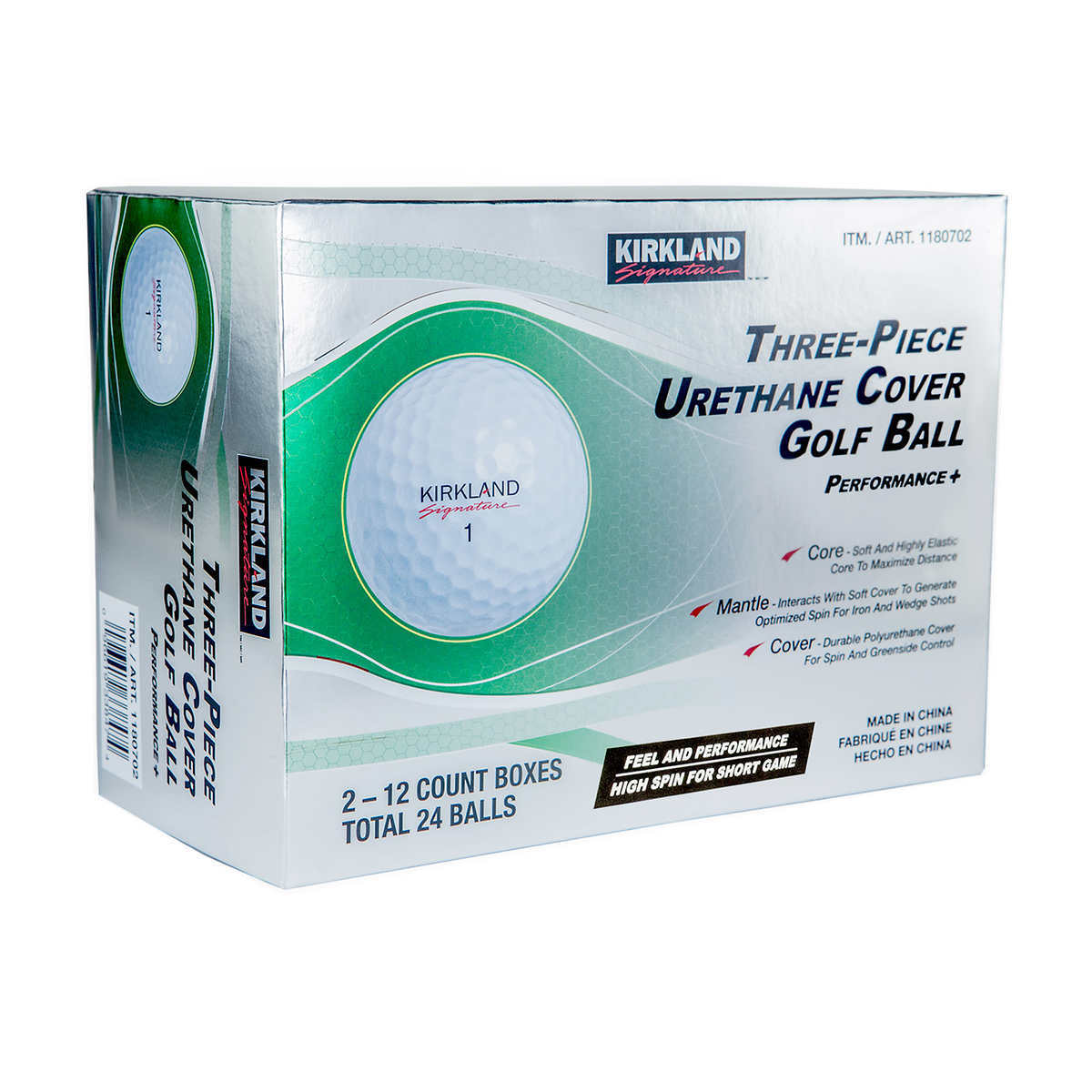 + 3 / more images
EBAY
Kirkland Signature 3-piece Urethane Cover Golf Ball, 2-dozen
Features
Kirkland Signature 3-piece Urethane Cover Golf Ball, 2-dozenFeatures:3-piece Urethane Cover Golf Ball2-dozen, 24-countConforms with USGA and R&A Rules About this item:Introducing​ ​the​ ​Kirkland​ ​Signature​ ​Performance Plus​ three-piece​ ​urethane​ ​cover​ ​golf​ ​ball, ​ ​a​ ​high performance​ ​ball​ ​suitable​ ​for​ ​recreational​ ​and​ ​competitive​ ​play.The Kirkland Signature Performance Plus is encased in a soft urethane cover that provides a responsive putting feel, excellent greenside control and longer-lasting durability. 
The low compression highly elastic rubber core provides a soft feel with high speed, while the 338-dimple pattern provides a penetrating ball trajectory. 
The speed boosting mantle is optimized with three-piece construction to control spin with long irons while generating high spin on short irons for control around the green. 
Three-Piece Urethane Cover Golf Ball Performance+The Kirkland​ ​Signature​ ​Three-Piece​ ​Urethane​ Cover​ Golf​ Ball Performance+ includes two twelve count boxes--twenty four balls in total.
Disclaimer:
We are a participant in the Affiliate Program, an affiliate advertising program designed to provide a means for us to earn fees by linking to affiliated sites.